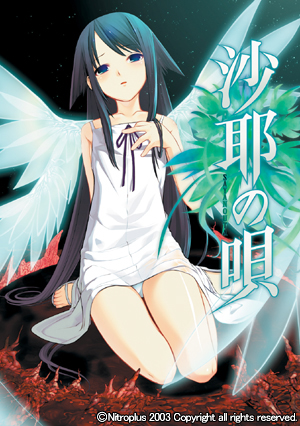 First of all, this is something I decide to pick up on impluse upon digging this little gem back from the abyss of other games I have. Seeing that :-
1. The game is short.
2. I've never done much serious translation of stuffs before.
3. Nobody bother with this little gem, which is very un-mainstream.
So I decide to do a translation of the script until the titled character's debut in the game. A weekend's worth of work as follows :-
http://www.geocities.com/orochi_tetra/sayanouta.txt
Despite the lurkwarm respond I got from a few other places, I'll see to the end of script. Will probably get this thing done before the game's 3rd anniversery of release. If there's anyone here that's willing to make this translation into a full fledge patch, just go ahead.Just be sure to contact me first.